Since 1944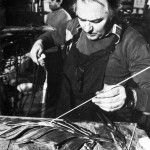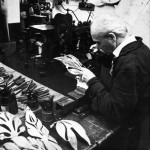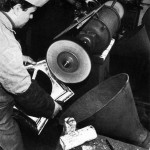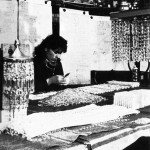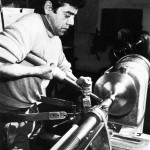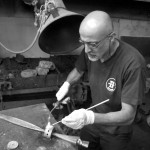 1944 was the year that Carlo Antonio Crippa created a "workshop" that was destined to become a protagonist in the sector of interior lighting.
This is due to his ability to surround himself with the most prominent designers, beginning with Oscar Torlasco, the first one of many famous names that would contribute in making the LUMI collections unique throughout the years.
Today the company , even if it is administered with strict managerial criteria, is still a workshop where materials are shaped according to the artist's imagination. Crafting by hand, even by using modern technology, is still the only way that is able to enhance the value of the materials whether they are Swarovski and Asfour crystals, elegant fabrics or parchments, satin or shiny finished steel or brass surfaces or manual artistic inlay work that complete each exemplary product.
These features make each and every LUMI lamp a jewel and as such, a true expression of the concept of "beauty"; the demonstration that art is not created by chance, but it is the synthesis of patience and ingenuity.
For this purpose, many creations have been numbered by Swarovski among the most important ones in our age.
LUMI has been included in the important catalogue, "The Companies of Italian Design: 1950-2000" by Giuliana Gramigna, meaning that it is among the 127 famous names that represent our "made in Italy" style and taste.
Vision and intuition are the elements that make each LUMI creation a rarity of its kind.
The inherited passion of its Founder has been sent down to three generations that are still continuing the job.