THE MATERIAL TO THE SERVICE OF ART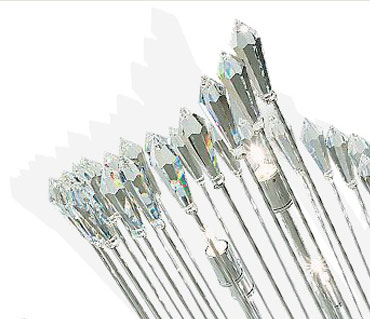 Thinking the Lumi collection, and its development, is characterised by the research of the most prestigious, rare and finest raw materials, integral parts of exclusive model realised on the customers wishes.
A wonderful sensitivity in matching the used materials, such as bronze, brass, crystal, marble, silk, allowed to create harmonious models which fit with natural pleasantness in
each house contest.
We are glad to introduce you some samples of the raw materials used to create the LUMI articles.